12/20/16: Merzbow pre-order

On January 27th we will be releasing a new Merzbow album, there is a pre-order up on out bandcamp page:
https://automationrecords.bandcamp.com/album/aodron


10/01/14: Uglyhead on tour
10/1/2014 - Baby Bar - Spokane, WA
10/2/2014 - Stage 112 - Missoula, MT -with Vibragun
10/3/2014 - Wild Joe's Coffee Spot - Bozeman, MT with Onomono
10/8/2014 - The Washington - Burlington, IA - with Slap Nevada
10/9/2014 - Swing State - Lake Villa, IL
10/11/2014 - Buzzbin Art & Music Shop - Canton, OH - with Aliver Hall
10/12/2014 - Roboto Project - Pittsburgh, PA - with Alexis Icon, Requiem and Satyr/Elfheim
10/13/2014 - The Forvm - Buffalo, NY - with Garda, Third Realm, Blue Lazer and Blurrangels
10/15/2014 - Whitehaus Family Record - Boston, MA - with Father Murphy, Xiphoid Dimentia and Dark Rodeo
10/16/2014 - TBA
10/17/2014 - Amity Teen Center - Woodbridge, CT
10/18/2014- ROTA Gallery - Plattsburgh, NY
10/19/2014 - TBA - Philadelphia, PA
10/21/2014 - Rake's End - Cincinatti, OH
10/22/2014 - Third Street Dive- Louisville, KY
10/28/2014 - Hotel Vegas - Austin, TX
10/29/2014 - Nesta - San Antonio, TX - with Drosira and Capital Punch
10/30/2014 - Kamiposi, Midland, TX
11/1/2014 - TBA - Tucson, AZ
11/3/2014 - The Bancroft Bar - Spring Valley, CA
11/7/2014 - Back Bar - San Jose, CA - with Slave Unit and Evil X
11/10/2014 - Club 66 - Ashland, OR
11/11/2014 - Ash Street Saloon- Portland, OR
11/15/2014 - Snack Shack - Everett, WA
09/18/14: Curse on tour
9/18 - York, PA @ Skid Row Garage
9/19 - Pittsburgh, PA @ Mr. Roboto Project
9/20 - Athens, OH @ The Lodge
9/21 - Huntington, WV @ Cricket Cave
9/22 - Cincinnati, OH @ Tinderbox
9/23 - Bloomington, IN @ House Atreides
9/24 - Ann Arbor, MI @ 3rd Death Star
9/25 - Detroit, MI @ Trumbullplex
9/26 - Kalamazoo, MI @ Viridian City
9/27 - Chicago, IL @ @Rubicon
9/28 - Milwaukee, WI @ Quarters
9/29 - Appleton, WI @ Dr. Jekyl's
9/30 - Wausau, WI @ The Stank
10/1 - Minneapolis, MN @ Shitbiscuit
10/2 - Fargo, ND @ The Aquarium
10/3 - Minot, ND @ Pangea House
10/4 - Rapid CIty, ND @ House Show
10/5 - Denver, CO @ Mutiny Information Cafe
10/6 - Salt Lake City, UT @ Bar Deluxe
10/7 - Bozeman // DAY OFF
10/8 - Missoula, MT @ Jewel Shack
10/9 - Spokane, WA @ Neato Burrito
10/10 - Bellingham, WA @ Alternative Library
10/11 - Olympia, WA @ Cryptatropa
10/12 - Portland, OR @ Peculiarium
10/13 - Ashland, OR @ The Ink Annex
10/14 - Ashland, OR @ Woodland Outlaw
10/15 - Oakland, CA @ Life Changing Ministries
10/16 - Fresno, CA @ C.A.F.E.
10/17 - Anaheim, CA @ The Lunchroom
10/18 - Las Vegas/Anywhere - PLZ HELP
10/19 - Z I O N • N A T L • P A R K
10/20 - Z I O N • N A T L • P A R K
10/21 - Z I O N • N A T L • P A R K
10/22 - Flagstaff, AZ @ Cottage House
10/23 - Phoenix, AZ @ Funny World
10/24 - Albuquerque, NM @ Burt's Bar
10/25 - El Paso, TX @ Doomed to Fall Fest
10/26 - San Antonio, TX @ Poorcore
10/27 - Austin, TX @ Sect One
10/28 - SE TX // DAY OFF
10/29 - New Orleans, LA @ Chris' Backyard
10/30 - Shreveport, LA @ Back 2 Back
10/31 - Fort Worth, TX @ The Chat Room Pub
11/1 - Dallas, TX @ TBA
11/2 - Oklahoma City, OK @ VZD's
11/3 - Tulsa, OK @ Barkingham Palace
11/4 - Little Rock, AR @ Hollow House
11/5 - Memphis, TN @ 786 N Belvedere
11/6 - Birmingham, AL @ The Firehouse
11/7 - Nashville, TN @ Rat Snake Lodge
11/8 - Chattanooga, TN @ TBA
11/9 - Atlanta, GA @ Eyedrum Art & Music Gallery
11/10 - Gainesville, FL @ Loosy's
11/11 - Jacksonville, FL @ TBA
11/12 - Columbia, SC @ TBA
11/13 - Greensboro, NC @ New York Pizza
11/14 - Winston-Salem, NC @ TBA
11/15 - Knoxville, TN @ The Poison Lawn
11/16 - Johnson City, TN @ The Hideaway
11/17 - Harrisonburg, VA @ TBA
11/18 - Richmond, VA @ 25 Watt
11/19 - Washington DC @ The Rocketship
09/09/14: Kylmyys-The Theory Of Nine out now!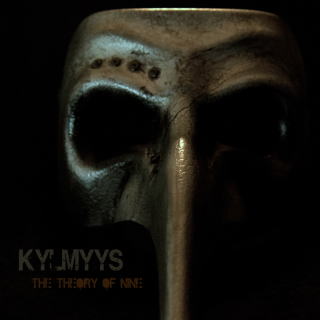 The new Kylmyys album is
available today on our bandcamp page!
04/01/14: Cex-Shamaneater Out Now!



12/11/12: Singles series 3: Cex Lorena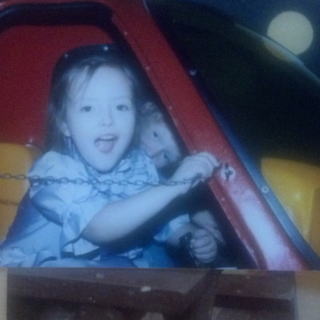 The third installment of our digital single series has arrived; Lorena is a nicely dubbed out Baltimore Club tune from Baltimore's own Cex! The track will be free for a limited time on our
soundcloud
&
bandcamp
sites and available as a paid download on December 25th.

https://soundcloud.com/automation
http://automationrecords.bandcamp.com/track/lorena


and check out more from Cex on his website:

http://cexja.ms/

11/27/12: Singles series 2: Schwarz-Earthlink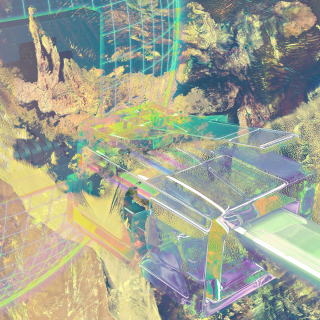 the next track in our digital single series is out now! It's a new song called Earthlink from Baltimore producer/DJ Schwarz. The track will be free for a limited time on our
soundcloud
&
bandcamp
sites and available as a paid download on December 11th.:
http://soundcloud.com/automation
http://automationrecords.bandcamp.com/track/earthlink
and check out more from Schwarz here:
http://soundcloud.com/schwarz420

11/13/12: First Release From Automation Records Single Series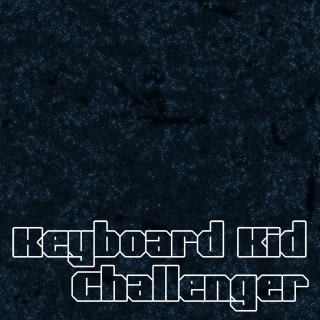 We are launching a series of digital singles that will feature a free download from a different artist every 2 weeks. The first single in the series is the song Challenger from Seattle hip-hop producer
Keyboard Kid
, you can download the track on our bandcamp or soundcloud for free until November 27th when the next single is released.
Download the song for free here:
http://automationrecords.bandcamp.com/track/challenger
http://soundcloud.com/automation/keyboard-kid-challenger
and check out more from Keyboard Kid here:
http://keyboardkid206.bandcamp.com




08/28/12: Uglyhead-The Garden OUT NOW!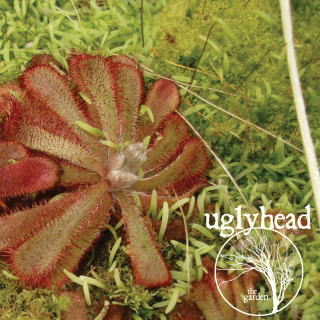 The Garden is a new concept album from Uglyhead that fuses elements of progressive rock, experimental electronic music and doom metal into a hellish tale of transformation, consumption and devastation. The Garden is intended to be a unique audio experience which took about three years to complete, resulting in incredibly detailed and nuanced recording. Each element of every song on The Garden is under a state of dynamic flux, revealing new aural layers and sub-concepts throughout the album. In addition to the standard edition of the album available on our website there is an extremely deluxe edition available on the
Uglyhead website
. The album is available digitally on
our Bandcamp page,
Spotify, iTunes, Amazon, eMusic, ect.


06/12/12: Producer Snafu OUT NOW!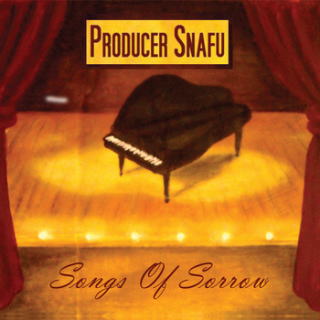 Brand new album from Producer Snafu is out now 16 piano based compisitions that range from sparse piano ballads to full on Drill n Bass workouts.
Availible on our Bandcamp page
,Amazon, iTunes, Emusic, ect.



04/10/12: Cex-Presumed Dead OUT NOW!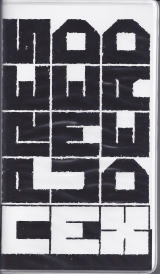 A new album from Cex! Two hours of bleak audio spread accross 2 cassettes packaged with a chilling illustrated story. Copies are going fast on this one, you can get it on our
Bandcamp Page
or in our
Store
. There is also a Booklet with download or an entirely digital copy for people without tape decks on the
Bandcamp Page
.

03/27/12: Graz-Teenage Bassland 7" OUT NOW!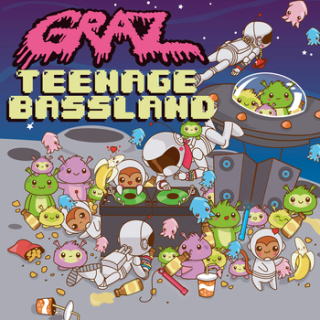 This Graz 7" has been in the works for quite a while and today it is finally out! You can get it in
our store
or on
our bandcamp page
.
01/24/12: Beyond Beyond Digital

We are extremely pleased to present the following free DJ mix from the exceptional DJ/producer Maga Bo!
Please listen, enjoy and share!!!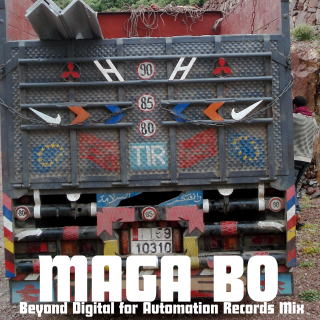 Tracklist:
1. Automation - DJ Sobrino
2. Track 5 - Unknown Artist
3. Killer Sound (Heavy Feet Remix) - Zinc
4. Kuduro Caliente - Prophex
5. Monolith - Migrant
6. Rub-A-Dub Bounce - DJ Flack
7. Atoanagaroa - Rodrigo Brandão
8. Gwababa (schlachthof Bronx Remix) - Spoek Mathambo
9. Bhangra Dance (Zeder Remix) - Zombies for Money
10. Eloy vs. Mbz - Villa Diamante
11. Aonde está Meu Outro Par de Sandalia Havaiana - DuSouto
12. Mikono Kweney Hewa - Muthoni the Drummer Queen
13. Samborigeno (Maga Bo Remix feat. Funkero) - DJ Farrapo
14. Ransom (Fletcher's Deepest Darkest Dub) - Maga Bo
15. Red Skin Girl (ATCR Remix) - A Tribe Called Red
16. Black History Month - Saul Williams
17. Coragem - Unknown Artist
18. Skunky - Kanka
19. samba reggae break
20. Bills - Bird Peterson
21. El Mudo (Santos Tijuanero Remix) - unknown artist
22. Nwampfundla - Tshesha Boys
23. Amen Break
24. Rumbling Cork Screw - Otto Van Schirach
25. Systema Fobica (Ubaranamaralina) - BaianaSystem
26. Dem Can't Stop We From Talk - Anthony B Meets Subatomic Sound System
27. NYC-2-Africa Dubstrumental - Subatomic Sound System & Nomadic Was
28. La Cola Lex - El Remolon
29. Bonafidekilla (Aaron Spectre Remix) - Math Head
30. First Anal - Fury Project
31. Ta Violento - Javier Estrada & Boogat
32. El Cuco - Nerd Rage & Sluggo
33. The Beach Era (DJEF Mix) - El Remolon
34. Black Monday (Maga Bo Remix) - Teleseen

right click and 'Save As' HERE



<3

11/8/11: nonnon-El Socialismo OUT NOW!!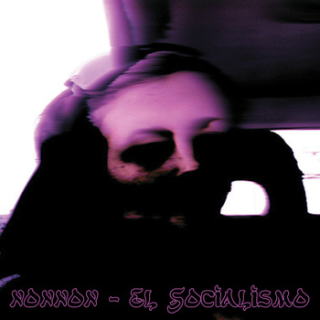 The new nonnon album is out now! It is available on CD at
CD Baby
,
Bandcamp
, Amazon,
and right here in our web store
. You can also get the album digitally in all the usual places: iTunes,
Amazon
,
emusic
, ect.


The new nonnon album is availibe
10/21/11: Two albums nearing completion.

We should be releasing two albums in mid to late November, first up will be the nonnon album "El Socialismo". The album is a behemoth of the glitchy hip-hop beats and percussive experimentalism,
you can stream the entire album on our bandcamp page
. The nonnon album is going to be followed up by another massive album, the new Cex release "Presumed Dead" which is going to be released as a double cassette with an accompanying booklet, it's a two hour long journey of despair that makes for perfectly bleak winter music.


07/26/11: Golden Gardens-The Somnambulist Remixes OUT NOW!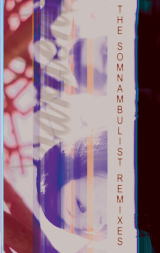 The Golden Gardens remix EP is out on cassette! It features remixes from Cex, nonnon, Teras, HAIIR, Phantom Of The RIAA in addition to remixes from the members of Golden Gardens themselves. The tape also includes a download card for a digital copy of the tape which is available in our
mail order
and our
bandcamp page
.

06/07/11: forthcoming releases

Just a quick update to let you know there are a couple of new releases on the horizon. First up we will be releasing a remix EP for the band
Golden Gardens
. The EP will have remixes from Cex, nonnon, Hopen and will be out on cassette later this month. Next up will be the
Graz-Teenage Bassland 7"
, the finishing touches are being put on the artwork now and the record will be out in the next few months. We also have some Abiku cassettes, a Mochipet 7", a nonnon album and Cex's follow up to Evargreaz coming up later in the year!





02/14/11: Free Producer Snafu Download

Check out our
download
section for a free download of the Producer Snafu track "Her Pleads" which was an outtake from his recent album "
The Beclouded Guilt Of Nothing That Never Was
".

12/07/10: Cex-Evargreaz OUT NOW!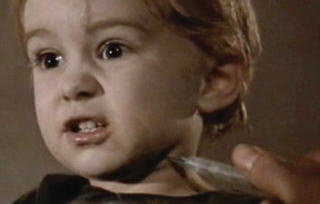 Cex's new EP titled Evargreaz is now available on cassette in our mail order. This EP is 4 tracks of smooth as hell instrumental IDM in the Cexman's unparalleled style. The tape comes with a bonus download coupon for people who like MP3s, you can also get the files via
Bandcamp
and most other places that sell & rent music files...

11/16/10: Producer Snafu-The Beclouded Guilt Of Nothing That Never Was OUT NOW!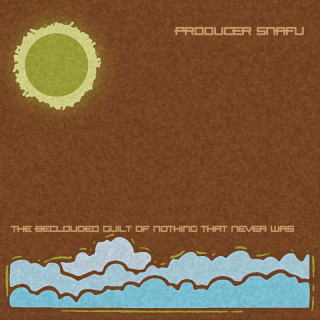 Producer Snafu's phenomenal new release is available now as a pay-what-you-want (including free) download at our
Bandcamp Site
. This six track album of breakcore influenced heavy bass awesomeness is also availible on iTunes, Amazon, ect...

10/10/10: Gonken-Zombie Shuffle OUT NOW!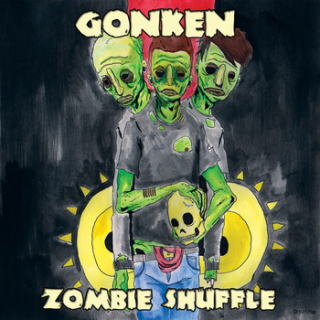 Hello robots, zombies and gonkenites, we have a new release for you, it's the Zombie Shuffle remix single! This release contains the original Halloween anthem in addition to remixes by Graz feat Mista Chatman, Syphilis Sauna, Eraser:Face feat. Death*Star, and The Orphan. This will be available as a pay-what-you-want (aka free) download on
Bandcamp
for a limited time so head on over an get some new tunes for your Halloween party! The single will also be available via iTunes/Amazon/eMusic/ect...

09/26/10: Updates

We have a lot going on right now in terms of new releases, here is a quick update on the next few things that will be coming out in October/November
Gonken-Zombie Shuffle
This is a remix single for Gonken's Halloween anthem "Zombie Shuffle", it features remixes/appearances by Graz, Mista Chatman, Eraser:Face, Death*Star, Syphilis Sauna, and The Orpahn. The single will be released digitally on 10/10/10 and will remain a pay-what-you-want download for the rest of October.
Syphilis Sauna-Judy Jetson: Therapist 7"
This is going to be a super limited 7" release, you can preview the songs and
preorder here
,
this will sell out quickly so if you think you might want a copy please preorder one. Tenitave release date for this one is 11/02/10
Cex-Evargreaz
Some really great new IDM tunes from Cex! This will be available on cassette this November, preview tracks are circulating on our
Soundcloud
&
Muxtape
pages.
Producer Snafu-The Beclouded Guilt Of Nothing That Never Was
This will be a digital EP of new tracks from Producer Snafu, we are really excited about this one, it is a very diverse collection of bass heavy tunes. This one should be out this November.

08/21/2010: ?v4rgr?4z
We are excited to announce that we well be releasing a new Cex EP titled "Evargreaz" in the next few months. In addition to being available digitally there will be a limited edition pysical version on cassette. The EP is currently being mastered and we will be posting preview tracks and further information soon.
07/20/10: Mochipet-Cowgirls Gets The Pets OUT NOW!!!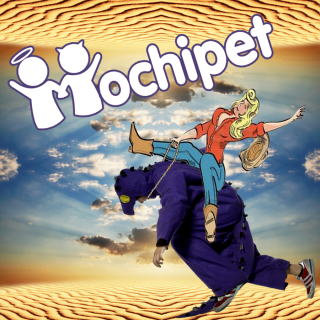 The Mochipet EP "Cowgirls Gets The Pets" is out now! You can download this digital EP on iTunes, emusic and various other download sites, the best place to get it is on
Bandcamp
because it is the cheapest and provides the highest quality files..

07/01/10: Zombie Shuffle remix competition
We are hosting a remix competition for Gonken's song Zombie Shuffle. You can download the remix kit here:
http://automationrecords.com/downloads/zombieshuffleremixkit.zip
The winner will get their track released on the Zombie Shuffle single and maybe some other kind of prize.


05/08/10: quick announcement of things on the horizon


We have a few releases on the horizon, I dont want to say too much at this point because things have a way of changing but there are two EPs in the final stages of completion that should be out soon enough:
Cex-Manumit Me
and
Mochipet- Cowgirls Gets The Pets
More on those later as well as some other news...


01/30/10: New Page!

So you may have noticed the new webpage, the original site was always ment to be temporary and it lasted about 7 years (talk about procrastination). This new site has the same content as the old site but now that we got the new layout done we can focus on more of that stuff. The store and download sections really need some work and those will probably be the next things updated. I am also not sure if this color scheme is going to stay, but that is easy enough to change. If you want to give any feedback on the new site feel free to contact info@automationrecords.com
12/30/09: Uglyhead-Inward & Outward back in stock

Got a few more copies of the Inward and Outward EPs from Jake and they are availible in the mail order once again, there are just a few of them so if you want one get it now.
There are 2 NYE shows happening:
Cex @ Sonar in Baltimore MD
and
Dave Madden aka nonnon is playing at an art opening in Salt Lake City, UT
Have a good new year, we have a lot of stuff planned for 2010, hope to see you then.


12/15/09: Uglyhead-Inward/Outward availible digitally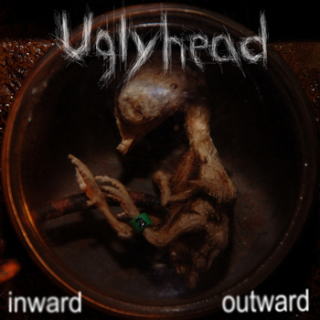 A while back we released two EPs titled "Inward" and "Outward" for an Uglyhead tour, after the tour the band gave us half of the unsold copies to sell online and those have all sold out so we decided to combine the tracks and make them availible as an album digitally. The album is currently availible on
iTunes
and
Bandcamp
. The
Bandcamp
version is availible as a pay-what-you-want download so if you are poor check that one out. The album will also be availible on Amazon, Emusic and other download sites in the near future.
Jake from Uglyhead is sending me the last few physical copies of the tour EPs that he has, those will be availible on the web site again in the very near future.


10/23/09: Red Squirrels fundraiser

Jason from Red Squirrels recently received a vet bill for $1200 that he can not afford to pay. To help raise money he has uploaded every previously released Red Squirrels album and compilation appearance as well as 3 new releases to this site:
http://redsquirrels.bandcamp.com/
Everything is available as a "pay what you want" download and 100% of the proceeds go towards paying his vet bill. If you want to download all the stuff for free that's cool too, just enter $0 when it asks for the dollar amount. Any amount would be greatly appreciated and if you enjoy the songs, passing the site information along would also be helpful. Thank you for listening.


09/08/09: Hopen- The Shark's Wife EP OUT TODAY!

We have another cassette out today, "The Shark's Wife" by the French artist Hopen. You can order the tape in our mail order or you can get it digitally
here
. It will be availible digitally at the bargain price of $3.00 for a limited time!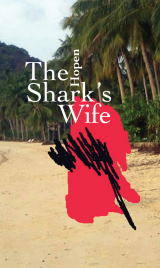 09/01/09: nonnon-The Entitlement Generation OUT TODAY!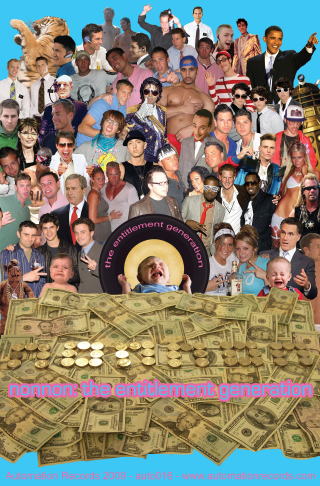 nonnon's album The Entitlement Generation is out today on cassette! The tape can be purchased in our mailorder.

08/01/09: 2 new tapes coming soon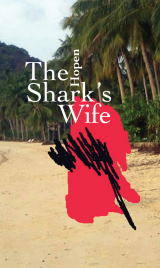 +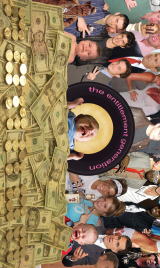 "The Shark's Wife" by Hopen and "The Entitlement Generation" by nonnon are both set for release on cassette in early September. Both releases will avalible digitally for people without tape decks. We have uploaded a song from each release our
myspace
and both tapes are availible for pre-order in the mailorder section.

03/24/09: Abiku-Commemorate out now!

After a series of setbacks, the first single in the Left & Right singles series is finally here. The singles series is ment to highlight some of the choice tracks (the hits if you will) from Abiku's massive double album "Left" and "Right". The first single is for the song Commemorate, and it contains remixes by VWT, nonnon, and Red Squirrels. The single is availible for FREE with any purchase from our
mail order
(while suplies are lasting) so get it while you can.
Tracklist:
1. Commemorate
2. Commemorate (VWT remix)
3. Commemorate The Dog & The Wolf (nonnon remix)
4. Pretty Thing (Red Squirrels remix)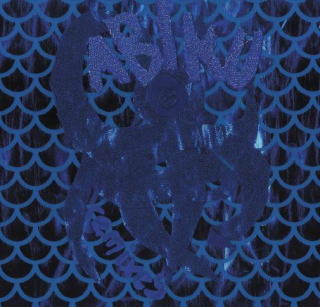 11/25/08: Gonken-Robot vs. Zombie out now!

Gonken's album Robot vs. Zombie is out today. The album is availible digitally via Amazon, iTunes, and other digital distributors. If you want a physical copy; buy something from our mailorder and we will include the aerwork with your order, or you can contact info@automationrecords.com with your name and address and we will mail you the art so your can download the album and burn a copy yourself.
We also crated this Robot vs. Zombie micro site with album credits, photos, and additional information:
http://www.automationrecords.com/rvz.htm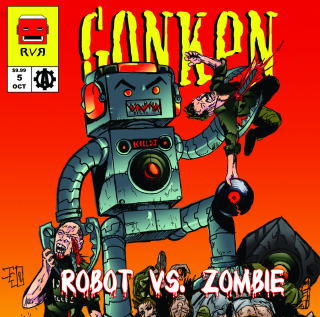 10/20/08: Mr. Messiah-the Dublab 7" out now!

Mr. Messiah's 7" is now avialible in our mail order, and availible digitally via itunes and Amazon.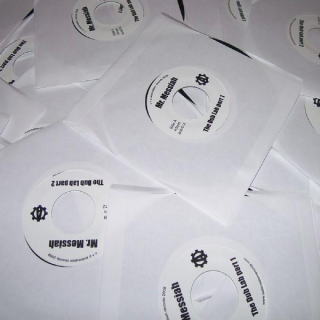 10/07/08: Release Dates

Mr. Messiah-the Dublab 7" will be out 10/20/08
Gonken-Robot vs Zombie will be out 11/25/08

08/24/08: Updates!

We have been unable to update this page for a while now, a new webpage is on the horizon, but I wanted to take this opportunity to do a quick update as to what's going on.
Abiku albums "Left" & "Right" are both out now. We will be presenting a series of singles to highlight the hits from those albums with lots of exclusive remixes, ect. Those should start appearing very soon.
In early September Uglyhead will be doing a 6 week US tour, you can find the dates on their
'space
Mr. Messiah's 7" titled "the Dub Lab" will be out soon, it is being pressed now, the release date will probably be late September or early October.


05/27/08: Abiku-Left is OUT NOW!

"Left" the first part of Abiku's double album "Left & Right" is out today! It is availible in our mail order and it is distributed to retail by Revolver USA Distribution. The album will also be availible digitally via amazon/emusic/itunes/ect shortly.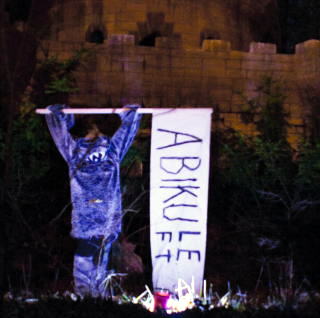 Right will be availible next month.


04/18/08: Cex on tour

4/18 = BROOKLYN NY @ MARKET HOTEL
4/20 = BARD COLLEGE @ SMOG
4/21 = SOMERVILLE MA @ PA'S LOUNGE
4/22 = BUFFALO NY @ SOUNDLAB
4/23 = DETROIT MI @ SCRUMMAGE
4/25 = APPLETON WI @ LAWRENCE UNIVERSITY
4/26 = CHICAGO IL @ SOUTH UNION ARTS
4/27 = MINNEAPOLIS @ TRIPLE ROCK
4/28 = SAINT LOUIS MO @ LEMP ARTS
4/29 = TBA
4/30 = DENVER CO @ RHINOCEROPOLIS
5/2 = BOISE @ 406 O'FARREL ST
5/3 = PORTLAND OR @ BACKSPACE
5/5 = SAN FRANCISCO CA @ ATA
5/6 = OAKLAND CA @ MAMA BUZZ CAFE
5/7 = LOS ANGELES CA @ THE ECHO
5/8 = PHOENIX AZ @ MODIFIED ARTS
5/9 = ALBUQUERQUE NM @ HIGH MAYHEM
5/10 = LUBBOCK TX @ KTXT
5/11 = AUSTIN TX @ THE MOHAWK
5/12 = DALLAS TX @ KETTLE ART
5/13 = FAYETTEVILLE AR @ KXUA
5/14 = KNOXVILLE TN @ PILOT LIGHT
5/15 = ATHENS GA @ CALEDONIA LOUNGE
5/16 = TBA
5/17 = WASHINGTON DC @ COMET'S PING PONG


03/30/08: Abiku "Left" & "Right"

New Abiku double album to be released this May: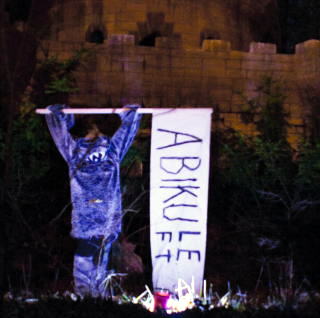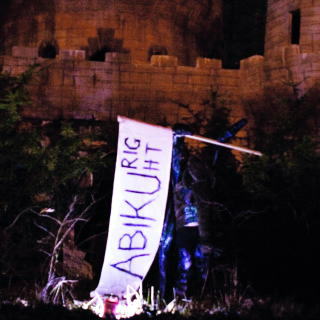 12/04/07: Cex-Exotical Privates out today!
The new Cex EP "Exotical Privates" is out today on CD and on Vinyl. It is distributed by
Darla
and
Revolver
so it should be availible in most record shops, and it is of course availible in our
mail order
section. The EP is 4 instrumentalish remixes of songs from Actual Fucking done by Rjyan himself. We also have 2 tracks that didnt end up on the release, so you may want to download them:
Cex-Baldwin
Cex-Towson
this is what the CD cover looks like: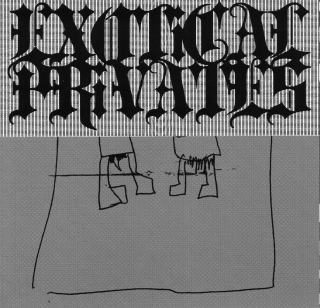 the is what the record art looks like: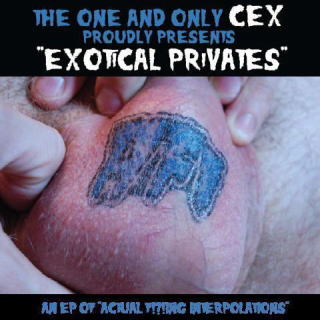 while we are taking a moment to look at art, here is an art concept for Exotical Privates that didnt get used: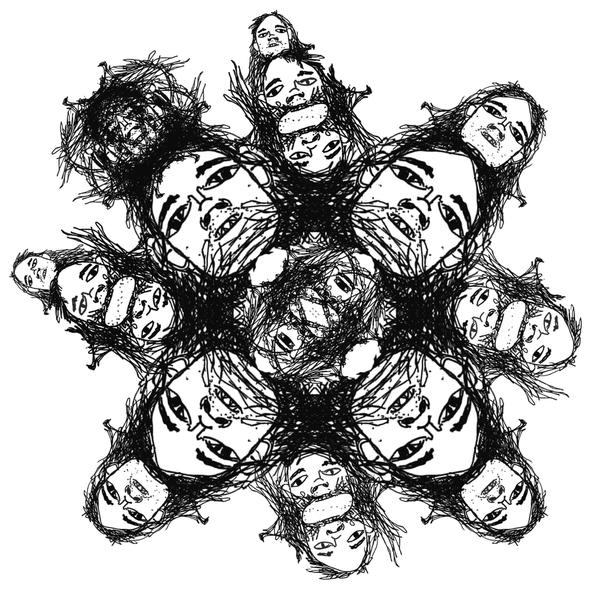 thats all for now, next time come hear about the new Abiku album.


10/01/07: Uglyhead inward/outward

the Uglyhead tour is over and we have a very limited supply of their 2 tour EPs Inward & Outward. We also have a few hoodies and t-shirts from the tour in the mail order section as well.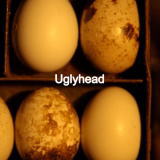 &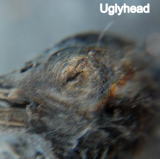 09/30/07: Cex-Exotical Privates
this is still coming soon, there has been some drama over the art for the vinyl (which is a bit different than the CD art), we are still in the process of getting it sorted out, so it should be out in the next month or so... if you cant wait for some new Cex check out his new tape "Dannibal" on Rjyan's cassette label
Must Finish
.

09/01/07: 2 Uglyhead EPs + Tour

This month we will be releasing 2 limited edition Uglyhead EPs titled "inward" and "outward", both EPs are comprised of studio tracks from their two failed attempts at recording a second studio album. they will have all of the copies on their tour, and we will post the limited ammount left over in our mailorder sction.
Uglyhead tour dates::
Sep 15 @ The Black Forest Eugene, Oregon
Sep 16 @ Terrapin Station Boise, Idaho
Sep 17 @ Club Vegas Salt Lake City, Utah
Sep 18 @ The Bunk House Las Vegas, Nevada
Sep 19 @ Mr. T's Bowl Los Angeles, California
Sep 20 @ Zapps Park Fresno, California
Sep 21 @ Li Po Lounge San Francisco, California
Sep 22 @ Red & White Brew Pub Redding, California
Sep 25 @ the Central Seattle, Washington
also, here are a few shows from other automation folks:
Sep 12 Abiku @ The Side Bar Baltimore, Maryland
Sep 14 Red Squirrels @ Fusion Cafe Seattle, Washington
Oct 31 Abiku @ the Depot Baltimore, Maryland

08/05/07: Lots of Shows

Abiku:
08/16/07 at the Cider House, Baltimore MD
08/17/07 at JR's, Philadelphia, PA
08/18/07 at Snake Vision, New Brunswick, NJ
08/19/07 at Milky Way, Boston MA
08/20/07 TBA
08/21/07 at o&apos briens, Providence RI
08/22/07 at Spark Art Space, Syracuse, NY
08/23/07 TBA
08/24/07 TBA
08/25/07 at the Birdhouse, Knoxville, TN
Gonken:
08/24/07 at LoFi, Seattle WA
Uglyhead:
08/09/07 at the Central, Seattle WA
09/14/07 TBA, Olympia WA
09/15/07 at the Black Forrest, Eugene OR
09/17/07 at Terrapin Station, Bosie ID
09/18/07 at the Bunk House, Las Vegas NV
09/19/07 at Mr. T's Bowl, Los Angeles CA
09/20/07 at Zapps Park, Fresno CA
09/21/07 at Li Po Lounge, San Francisco CA
09/22/07 at Red & White Brew Pub, Redding CA

07/09/07: 2 new 7" out now!

The Red Squirrels 7" and the Abiku/Kid Camao 7" are both out and availible in our mail order section.
For people without record players; both 7"s are also availble on itunes.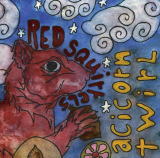 &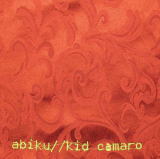 04/01/07: Abiku-Location now on cassette!


side A contains the entire album Location, and side B contains an entire live show recorded last Halloween!
you can get it in our mail order section.

02/25/06: Abiku on itunes
Abiku-Location
is now availible on itunes.
01/01/07:Coming Soon!!!

Abiku/Kid Camaro split 7"
Abiku-Location Cassette
Cex-Exotical Privates CD/LP
Red Squirrel 7"
12/13/06: Uglyhead on itunes

Uglyhead-From time to time
is also on
itunes
, we added links to all of our itunes stuff in the
dowloads
section.


12/12/06: Uglyhead Record Release Party

On
12/12/06
we will be releasing the Uglyhead album "From Time to Time". To celebrate this release there will be a 2 part record release party in seattle, here is the info:
1. Uglyhead Laser Show
at Pacific Science Center's Laser Dome
200 Second Avenue N, Seattle WA
7:30pm - All Ages - $8.00
2. Uglyhead Live Performance
at The Funhouse
206 5th Avenue N, Seattle WA
9:15pm - 21+ - $5.00 or free with Laser Show ticket stub
you can pick up the album in our
Mail Order Section
or from
CDbaby

11/01/06: itunes

Some of our releases are on itunes now, here are the links:
Cex-Actual Fucking
Gonken-Farewell to Sanity
Gonken-Self Pleasurevation



08/01/06: Actual Fucking 12"

if you need a copy of the Cex album Actual Fucking on vinyl check out our
mail order
section, we just got a bunch in stock, you can also get it at
Midheaven/Revolver
...

07/22/06: Uglyhead-from time to time...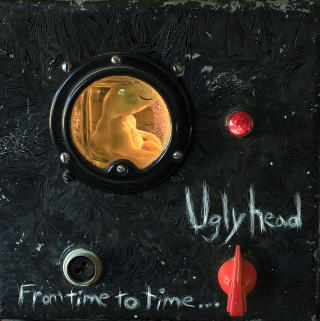 coming december 12th 2006
.

07/16/06: New items in mail order section!!!
The Cex and Abiku tours are over and we have a limited ammount of shirts from those tours in the Mail Order section, we also got our hands on a few Gonken shirts and a couple of copies of an Abiku split 7" too!

07/15/06: we fail at updates

forgot to post that the Abiku album came out June 6th and the Cex album came out July 4th.
wow, we suck at this whole update the news buisness....






04/25/06: Cex-Actual Fucking now available via limited pre-sale at select retailers!

We also added Abiku-Location & Cex-Actual Fucking added to our Mail Order Section today, as well as a deal where you can get all 5 of our CDs for $35.00!
also Cex will tour in June, dates below:
6-7 - Atlanta, GA - MJQ Drunken Unicorn
6-8 - New Orleans, LA - Republic
6-9 - Houston, TX - Rudyard's Pub
6-10 - Austin, TX - Emo's
6-11 - Denton, TX - Hailey's
6-13 - Phoenix, AZ - Modified Arts
6-14 - Los Angeles, CA - TBA
6-15 - San Francisco, CA - Bottom Of The Hill
6-16 - Eureka, CA - TBA
6-17 - Portland, OR - Towne Lounge
6-18 - Seattle, WA - Chop Suey
6-19 - Missoula, MT - Higgin's Alley
6-21 - Fargo, ND - The Aquarium
6-22 - Minneapolis, MN - TBA
6-23 - Milwaukee, WI - Cactus Club
6-24 - Chicago, IL - Schuba's
6-25 - Lansing, MI - Temple Club Red Light Lounge
6-26 - Cleveland, OH - Beachland Tavern
6-27 - Pittsburgh, PA - Garfield Art Works
6-28 - Rochester, NY - Bug Jar
6-29 - Boston, MA - Middle East
6-30 - Brooklyn, NY - Asterisk Art Project
7-1 - Baltimore, MD - Talking Head Club
03/04/06: Shows!

Abiku
west coast tour:
03/10/06 Ground Zero Bellevue, WA
03/11/06 the birdnest portland, OR
03/12/06 The Golden Bull Oakland, CA
03/13/06 il corral los angeles, CA
03/14/06 TBA Fresno, CA
03/15/06 the blue lagoon Santa Cruz, CA
03/16/06 at arnolds house Sacramento, CA
03/17/06 Food hole portland, OR
03/18/06 Manium olympia, WA
03/19/06 Baltic Room, Seattle WA
Gonken all over Seattle:
03/16/06 Hell's Kitchen Tacoma, WA
03/19/06 Baltic Room, Seattle WA
03/30/06 The Blue Moon Seattle, WA
04/03/06 the Sunset Tavern Seattle, WA
05/06/06 The Blue Moon Seattle, WA


02/16/06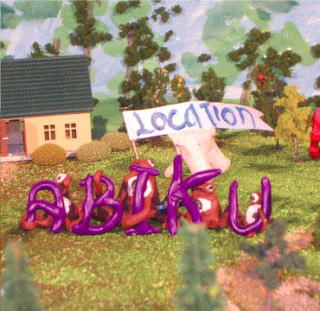 Coming this year, Abiku's album "Location". Some tracks are in on our downloads section.

01-27-06

I am getting sick of looking at this news page. New news soon. I promise.
also, check out our
myspace
page, shows posted and some tracks from the Cex album.



08-13-05
It has been over a year since our last release but we have many things in the works at the moment. The most notable of these releases is the new
Cex
album "Actual Fucking"; which we will be releasing 2006.